Sunday, 20 May, 2018
I love going to the Galvin restaurants. A few months ago they closed what I think was their original location on Baker Street and customers (including me) got a conciliatory fifty percent off invitation to their Piccadilly location. At first I didn't think I would make it since Krish is not a fan. Then my friend Caroline let me know she was free for lunch on the 20th. Booked!
Sunday morning dawned warm and bright so I set off as soon as I could, allowing lots of time to get there. For one thing, the Hackney Half Marathon was on. Since 7am the organisers had been outside planting beacons and Road Closed signs. They were very loud, as were the dozens of drivers who came along afterwards when they discovered their way was blocked. Add to this, Krish yelling out of the window for everyone to shut up and it wasn't the most peaceful of Sunday mornings!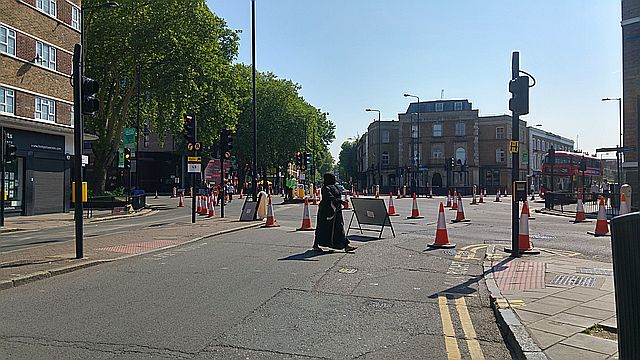 So off I set on foot, knowing there were no buses to the station today. I had decided to take the overground and underground for once. I am  not fond of underground travel so this was a challenge for me.
In the end, I got there so quickly it was silly. five super-packed tube stops from Highbury (which is itself only five to ten mins by overground from Hackney Central). I'd decided to wear a dress and some new shoes since Caroline is always impeccably dressed. I thought about throwing my running shoes in a back pack and decided not to carry that into a fancy hotel.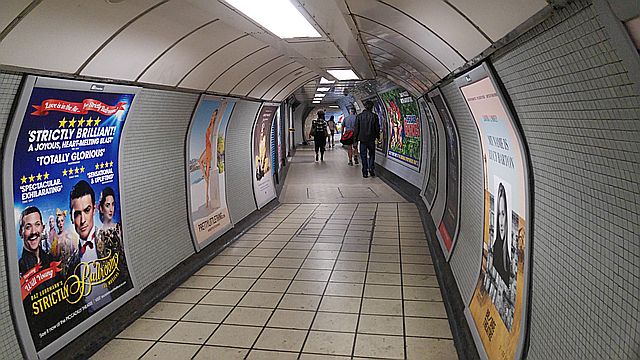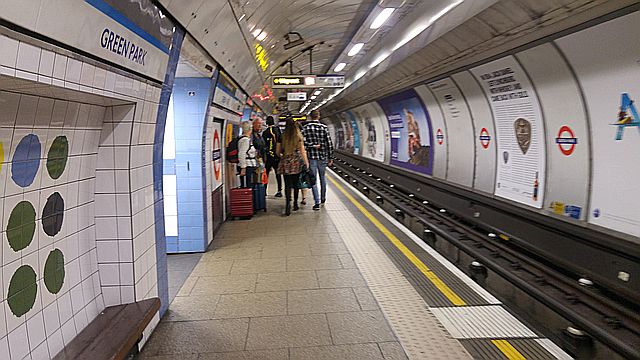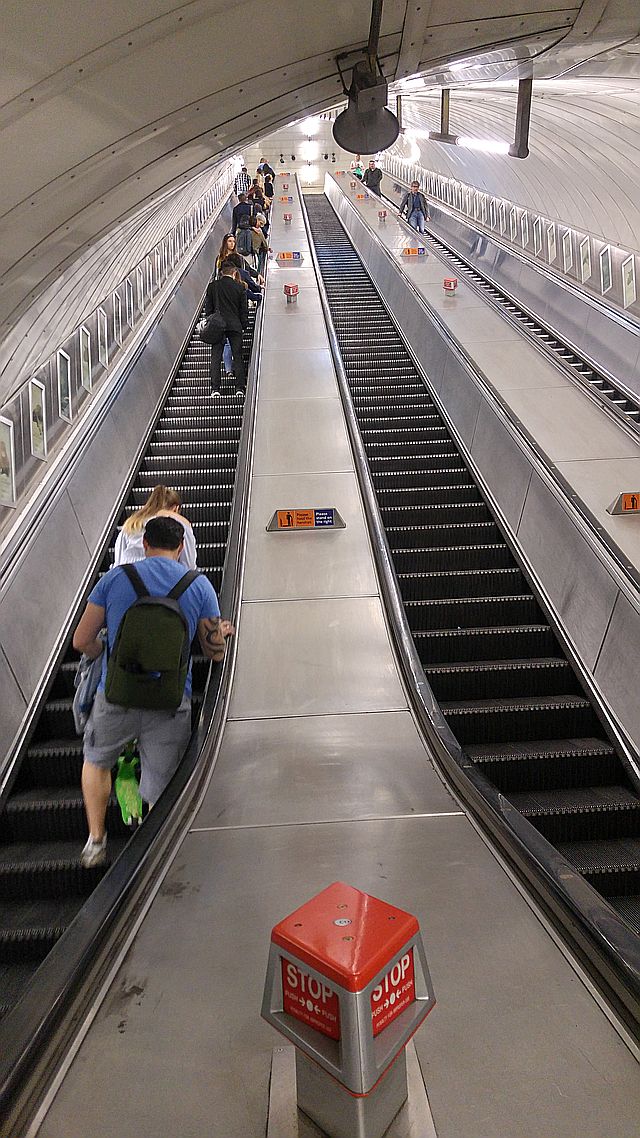 Coming out of the station into Green Park is crazy. Instant green trees everywhere in such an urban area. Green Park leads down through St James's Park and on to Buckingham Palace. St James's is my favourite park in central London but today I wasn't going to get there. Meanwhile, Green Park was resplendently green and dotted with deckchairs – a very amusing British custom.